Schedule and fee!
Class details
2019 January-March Term:
Starts on Friday 4th January, goes until Thursday 28th March.
(The school will be open for National Holidays)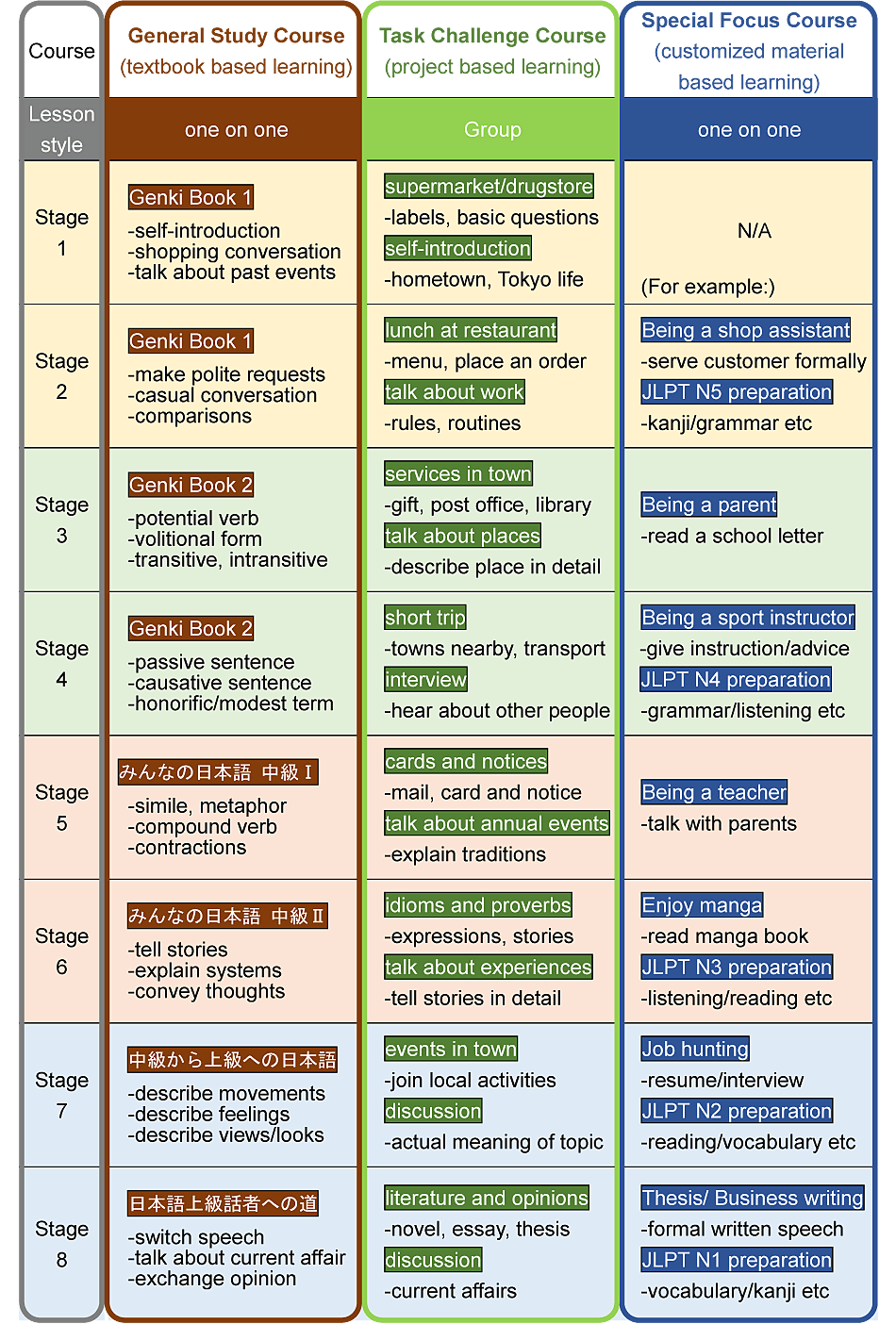 Fees
Depending on your study plan, there are 8 choices. Please feel free to inquire about the details.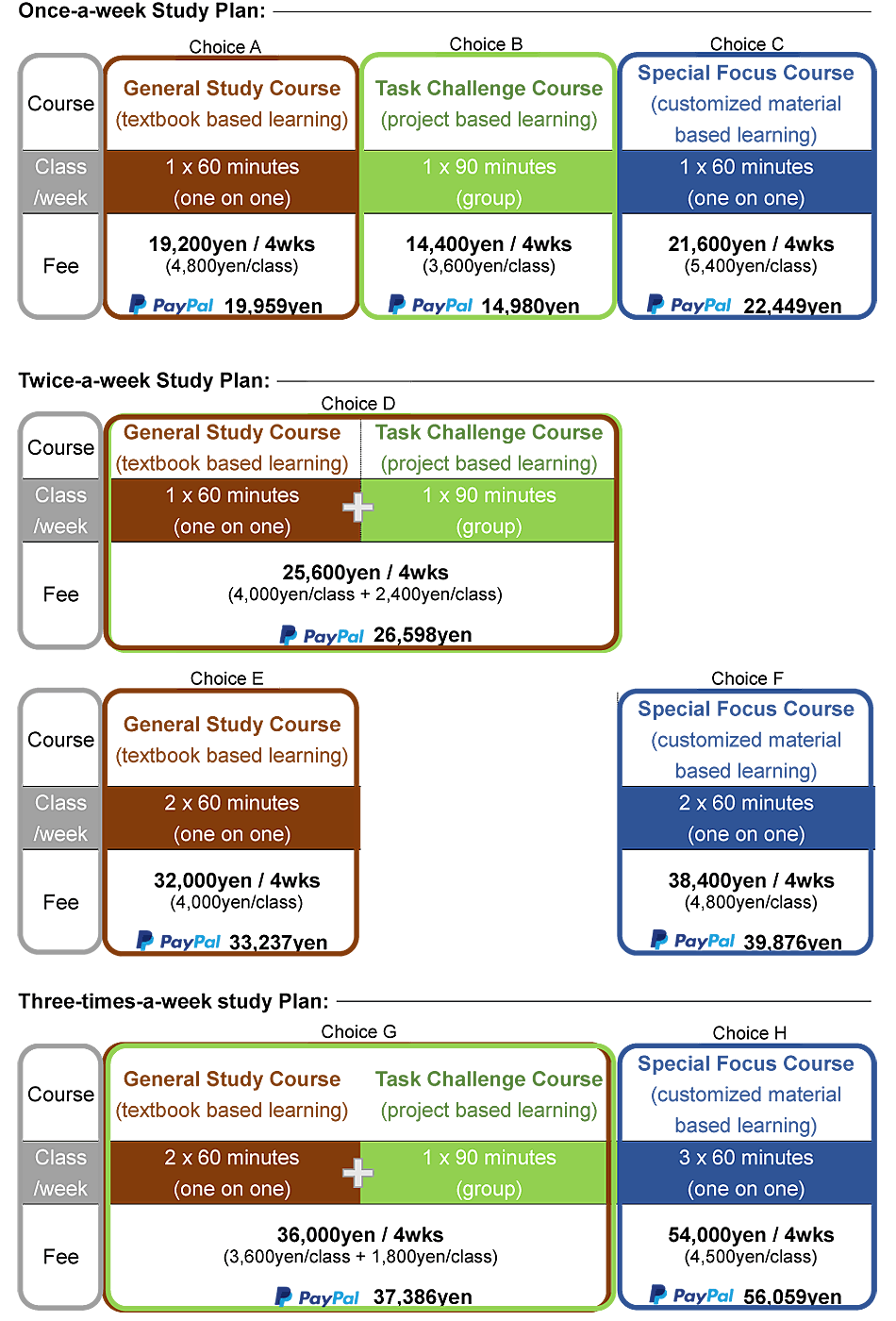 ♦Whichever choice your study plan is, there is no refund for absence from the class.Changing the class time of your one-on-one class should be asked at least 24 hours in advance. The unattended classes cannot be carried over into the next term.