Schedule and fee!
Class details
2018 July-September Term:
Starts on Thursday 28th of June, goes until Wednesday 26th of September.
(The school will be closed from Monday 13th to Sunday 19th of August for Obon Holiday)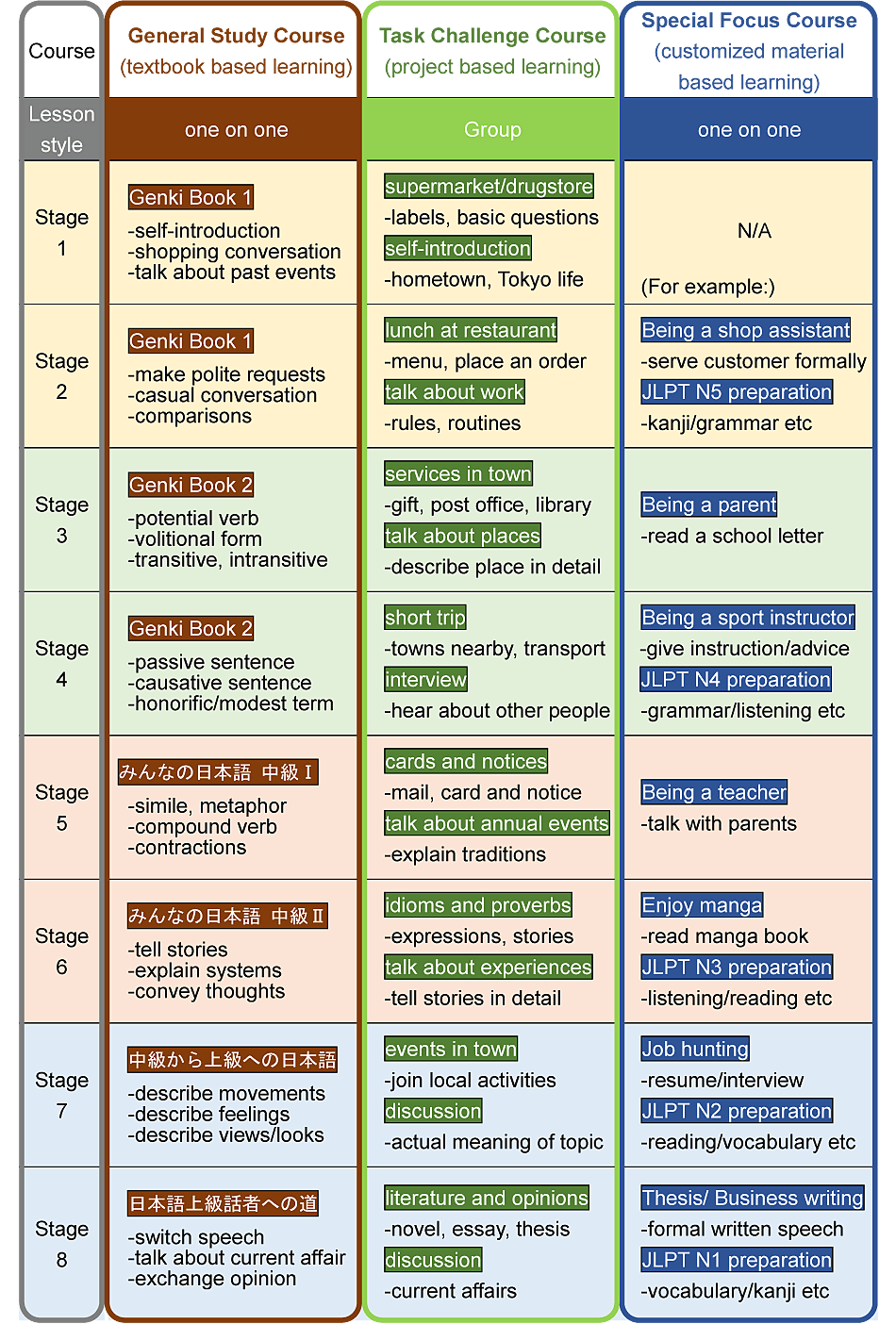 Fees
Depending on your study plan, there are 8 choices. Please feel free to inquire about the details.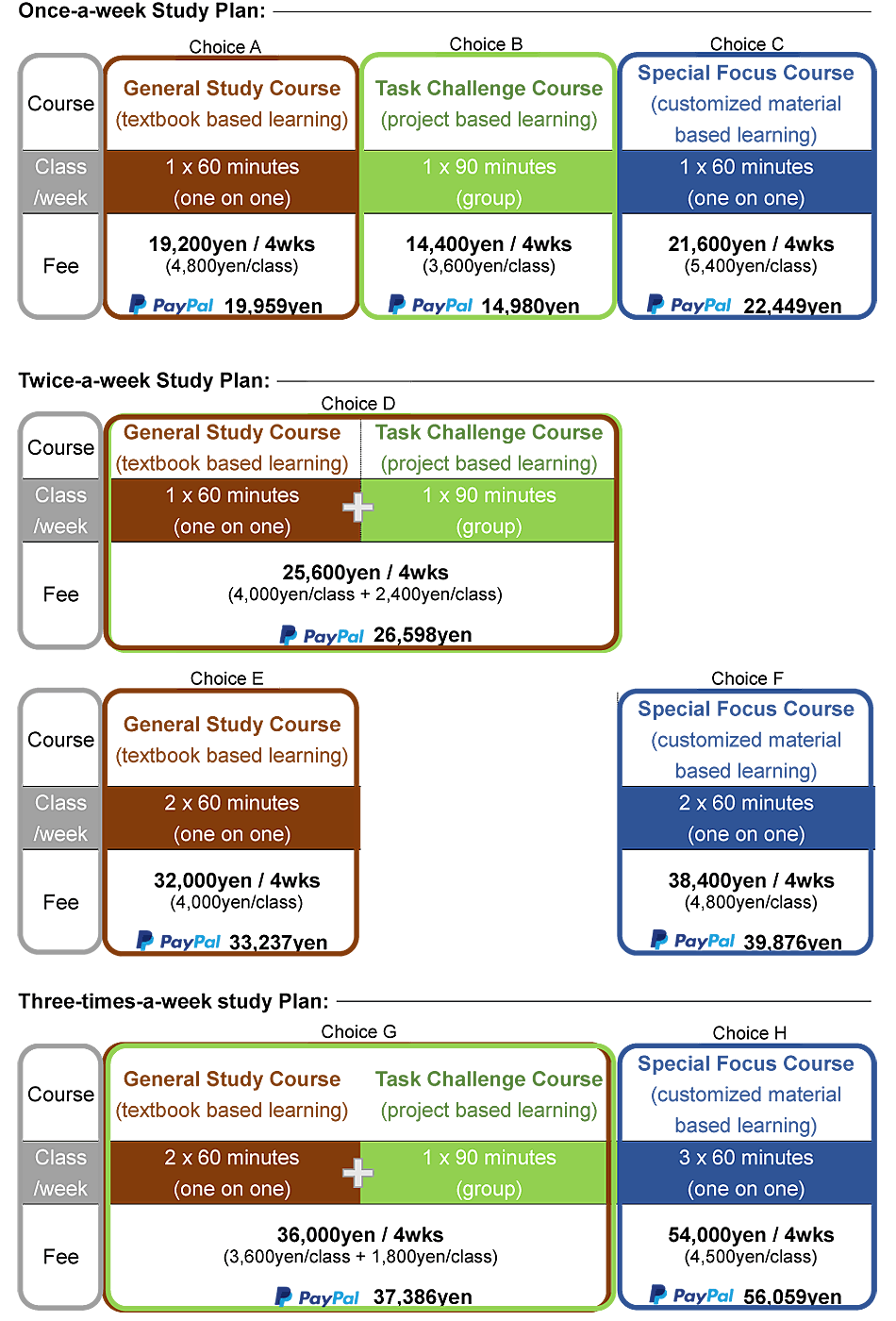 ♦If you pay in installments, you will be paying for four weeks at a time. The payments must be completed

before the 1st, 5th and 9th lesson day, and deposit 5,000yen will be added

on the first payment. If you pay for the term (12 weeks) in once,

2,000yen will be deducted

from the total.
♦Whichever choice your study plan is, there is no refund for absence from the class.Changing the class time of your one-on-one class should be asked at least 24 hours in advance. The unattended classes cannot be carried over into the next term.